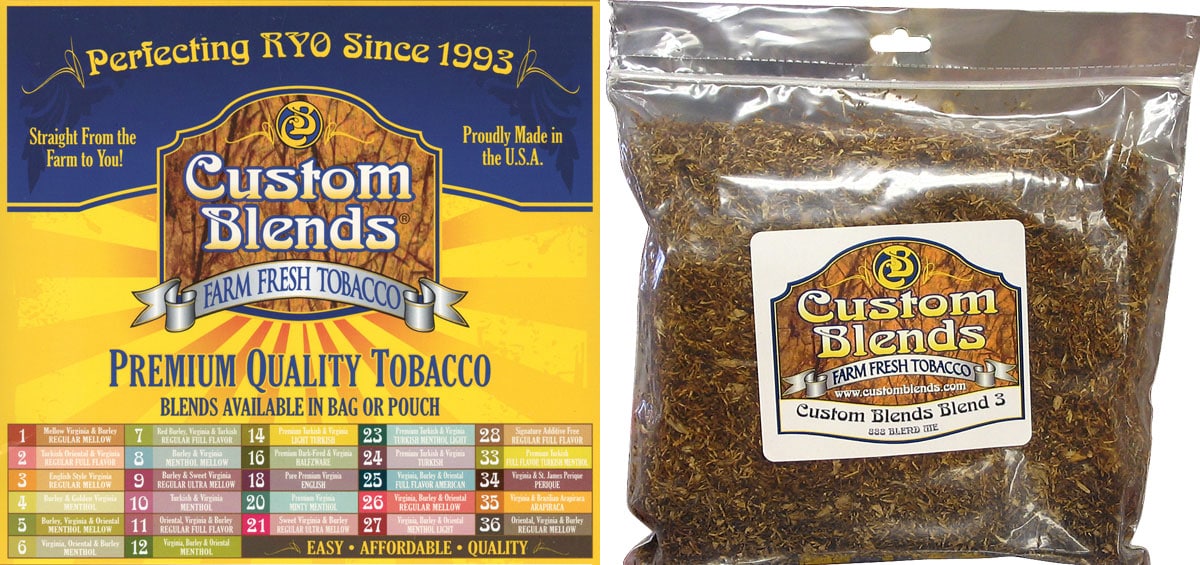 If you follow tobacco news and are a Custom Blends fan, then you will be excited to read this article on how Custom Blends decision in 2006 was a smart move for the future.
Read: York PA Small Tobacco Brand Enjoys FDA Grandfather Status
TLDR: In 2006-2007 the FDA targeted roll-your-own cigarette tobacco companies with higher tax rates and regulations. Most companies found a loophole by labeling their tobacco as "pipe" tobacco, and obviously packaged it as cigarette tobacco.
Custom Blends however took the ethical, and seemingly right direction by paying the increased taxes and being honest with their customers.
The extended price tags would impact sales and distribution of Custom Blends for over a decade.
This however has changed. The FDA has ordered all tobacco companies that escaped these taxes over the years a heftier tax hike. However, the Central PA cigarette tobacco brand is grandfathered into the previous taxes and regulations. Allowing Custom Blends' Farm Fresh Tobacco the ability to compete in the national market again!